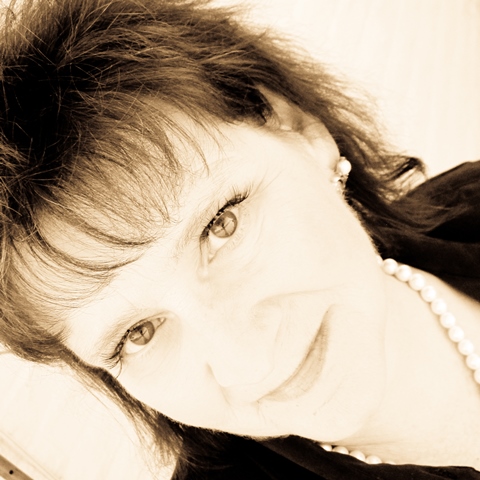 Cheryl Caffarella Wilson was born in a suburb of Boston then moved with her family to Tucson, Arizona in 1961.  She grew up in a family with six siblings and even shares a birthday with one of her sisters.  She says that growing up in a large family was hectic (yet fun) and was a great place to learn independence, responsibility and the value of a good work ethic.
Cheryl grew up loving photography and took photos with whatever camera she could get her hands on.  She purchased her first SLR (Single Lens Reflex) camera way back in 1978 — a Pentax K-1000…manual everything…which she says "turned out to be a really good thing since I had to learn from the ground up.  One of my brothers was a professional photographer at that time (he even had his own darkroom) and I remember him giving me a stack of books and magazines about photography to help me learn the craft.  He encouraged me to pursue this hobby and I actually took some fairly good images with my Pentax. Some day I will put a few of them on a blog that I plan to write about my "film" days (pun intended)."
Cheryl met the man of her dreams (literally) and love of her life, Paul Wilson, back in March 1974 and they were married seven months later.  Paul is most often her assistant on wedding shoots — for which she is truly grateful!  Cheryl and Paul have two wonderful children and six photogenic and fun grandchildren.  Their extended family are often perfect subjects for practicing new techniques or trying out a new lens!
Cheryl loves to showcase God's creation and sees beauty all around her — even the desert has it's own beauty!   She also enjoys photographing people and their relationships and just about anything else…she is especially gratified to capture tender or unexpected moments, as well as images of the world around us that evoke emotion.  She sees God's hand everywhere — in a spider's web, in the incredible variety and detail in flora or fauna.  Her eye is often caught by lines or perspective both in nature and man-made objects and structures.   She really 'gets a kick' out of engagement shoots because "the couple is always happy and excited" and t

here is not the schedule to be kept like there is at a wedding.  However, she has a tender place in her heart for weddings because they are one of the most important events in the lives of a couple and their families, so her goal is to create beautiful, lasting memories for them to share or cherish for themselves.
Cheryl's mission is to make ALL of her 'people' shoots fun, memorable and meaningful.
Soli Deo Gloria